DEC 2023-2024 Registration is Now Open!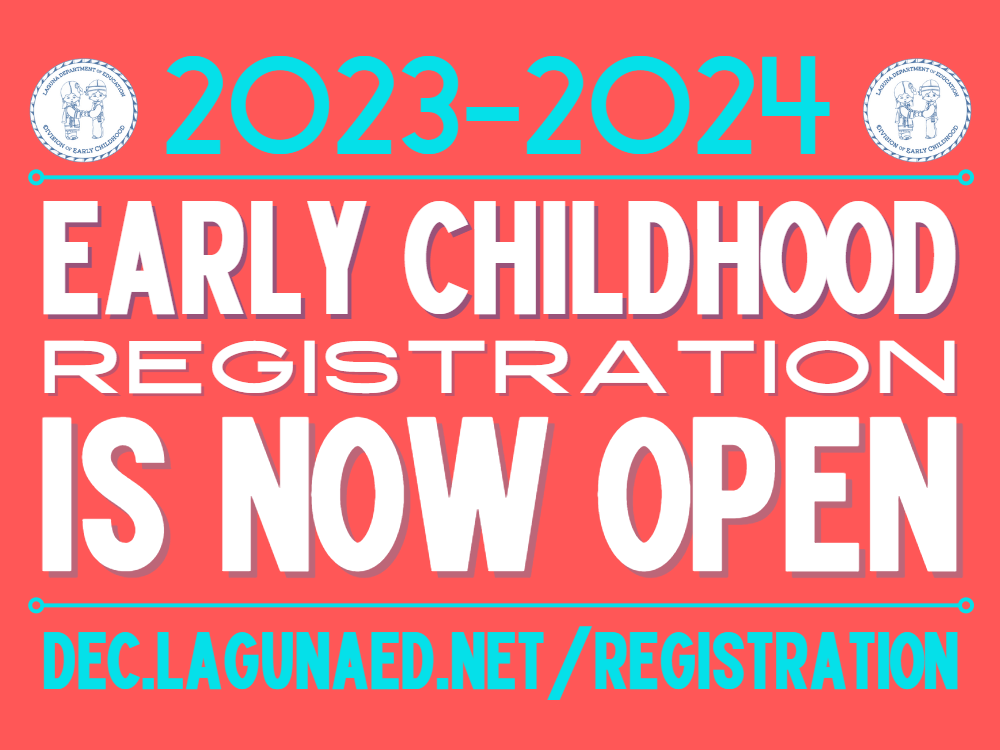 ---
May 26, 2023
Parents/Guardians:
ALL documents will need to be turned in before an application is considered complete and your child is placed in a classroom.
Documents needed for NEW students:
Parent's Income (W-2 or 1040 tax form for 2022)
Birth Certificate
Immunization Record
Well Child Check-Up (for current age at time of enrollment)

Returning students will receive an application/letter stating what documents will be needed to complete their application.

Please fill out the attached survey for child care services.

If you have any questions, I can be reached at 505-552-6544 ext. 5004 or 505-235-9286. I can also be reached thru email at: p.charlie@lagunaed.net

Thank You,
Patricia Charlie
DEC ERSEA Coordinator/Childcare Manager