LDOE School Board Statement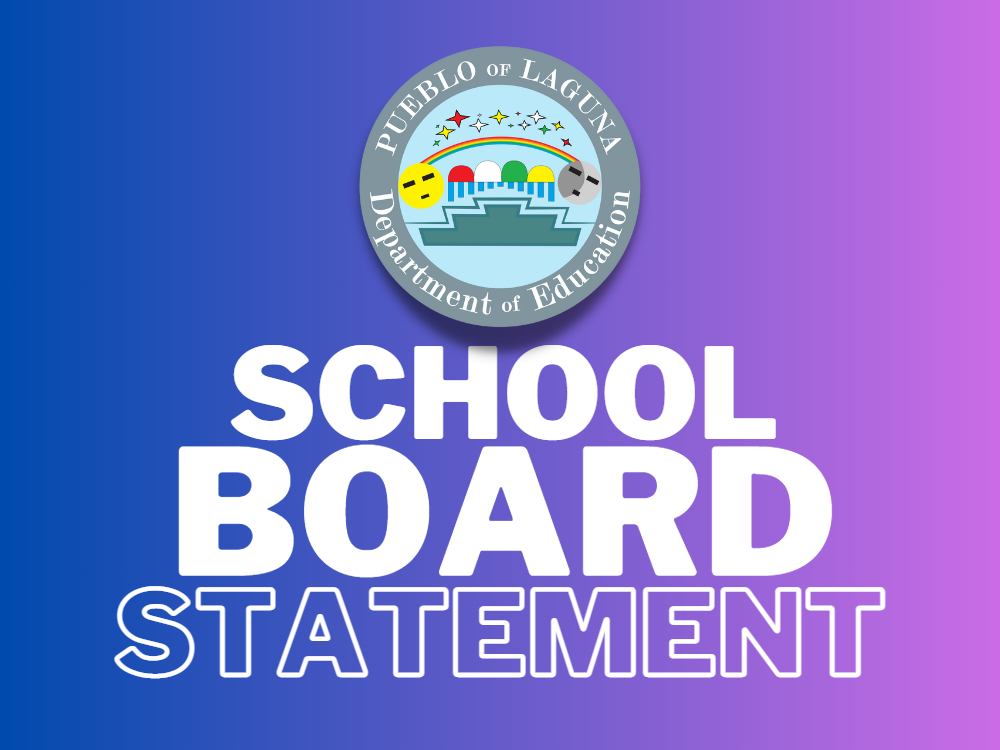 ---
Laguna Department of Education Stakeholders,
On behalf of the Laguna Board of Education, we wish to address a comment made during the regular Board meeting on May 17, 2023, that may have caused concern, offense, or lack of confidence in the Board.
Please be aware that a Superintendent Hiring Process was established and approved by the LDOE School Board. A job description, application rubrics, stakeholder meeting process and procedures, along with interview questions and rubrics are some of the established documents and processes. It is the goal of the School Board to select a highly qualified candidate to fulfill the position of superintendent. Native American preference is not a hiring criterion but may be a discussion held by the selecting board.
The LDOE School Board bylaws allow for Board Members to exercise individual judgment in the process of making informed decisions acting in good faith for the best interest of the Department. Bylaws also indicate that individual board members avoid discussions and decisions as an individual or which has a conflict of interest. Therefore, Board Members respect the perspectives of their fellow board members but comments in discussion should not be held as a consensus of Laguna Department of Education School Board, unless otherwise noted in board minutes by way of vote and/or consensus. Answers to direct questions from the Board and comments for the record are indicated in the board meeting minutes as well.
Furthermore, discrimination in any manner is not tolerated and we sincerely apologize if comments made at the regular board meeting hurt, offended, or breached the confidence of the Board. We sincerely appreciate all of our employees and the monumental
contributions they each provide toward making our education system one that is built on trust, fairness, and appreciation for all of our combined strengths as members of our education community.

Finally, the Laguna Department of Education School Board, strives to uphold the responsibility of strategic leadership for the department. This leadership includes setting direction, making policy decisions, oversight, and monitoring of organizational performance, and ensuring accountability of all programs under the LDOE umbrella.
Thank you for your understanding in this matter.
Respectfully,
LDOE School Board