DEC Message to Parents (January 2022)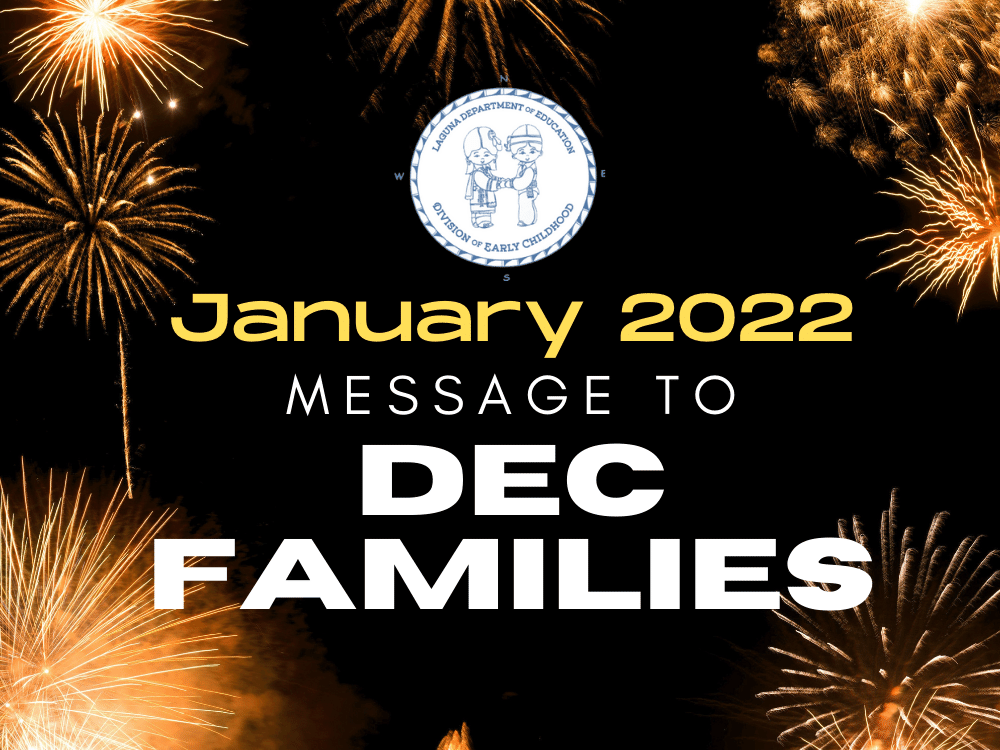 ---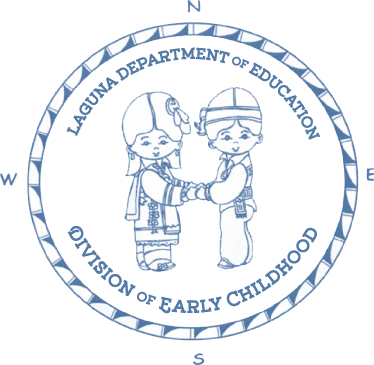 Greetings and Happy New Year DEC Families,
It is my hope that this note finds you and your family safe and well. As families are faced with the challenge of being more involved in their child's learning in a virtual setting, please know that DEC staff are here to support you as you juggle various learners and age groups in the same household who are learning in a virtual environment. Managing high levels of participation can be challenging.
Following are some tips to help your child stay focused and engaged during virtual instruction:
Understand the expectations for virtual learning – Your child's teacher will provide some guidance for what is reasonable. For young children, play and interaction are beneficial to learning.
Encourage movement – Kids need to move their bodies often throughout the day. Allow time for movement/exercise before your child is expected to focus on a virtual learning session.
Reduce distractions – When possible, minimize distractions when your child is completing school work. Some common distractions are conversations by other household members, having a television on, playing music or clutter in your child's workspace. A designated workspace that is comfortable and quiet will be helpful for your child.
Communication - Letting your teacher know what is working and what isn't working for your child will help the teacher know how to plan for learning experiences that work best for your child.
Give your child and yourself a break – If a lesson is too challenging or your child hits a frustration level, it's okay to stop the activity and give your child a break to think and process information.
Provide immediate, positive feedback – Each time your child completes virtual instruction, provide immediate and positive feedback. Something as simple as a sticker, a hug, playing with a special toy, or choosing a family activity can go a long way in helping to motivate your child.
Don't forget to celebrate yourself – As a parent/guardian, you are playing an important role in helping your child learn and grow.
In addition to the regular, daily Zoom sessions, teachers will also offer an enrichment session for children who are accelerating, need to be challenged, need extra support (not on an IEP, ISFP) or a parent requests an extra session. For students on an IEP or ISFP, our Special Education Coordinator will provide the intervention sessions. In the event that you and your student are unable to participate in a regular, daily, Zoom session you can access the recorded version to watch at a time that is more convenient.
On Friday, January 14, DEC will begin virtual instruction through Zoom. The January 2022 DEC Newsletter has information on classroom Zoom sessions as well as the month's learning goals/objectives, upcoming events/activities, new words to learn for the month, milestones met, and student celebrations.
If you need additional information, assistance, guidance, support or suggestions on how we can improve, please do not hesitate to contact me.
Peace, blessings, joy and health be with you.
With sincere gratitude.
Ruth Hidalgo, PhD
Interim Director
Laguna Division of Early Childhood
505.321.8490