LES Virtual Book Fair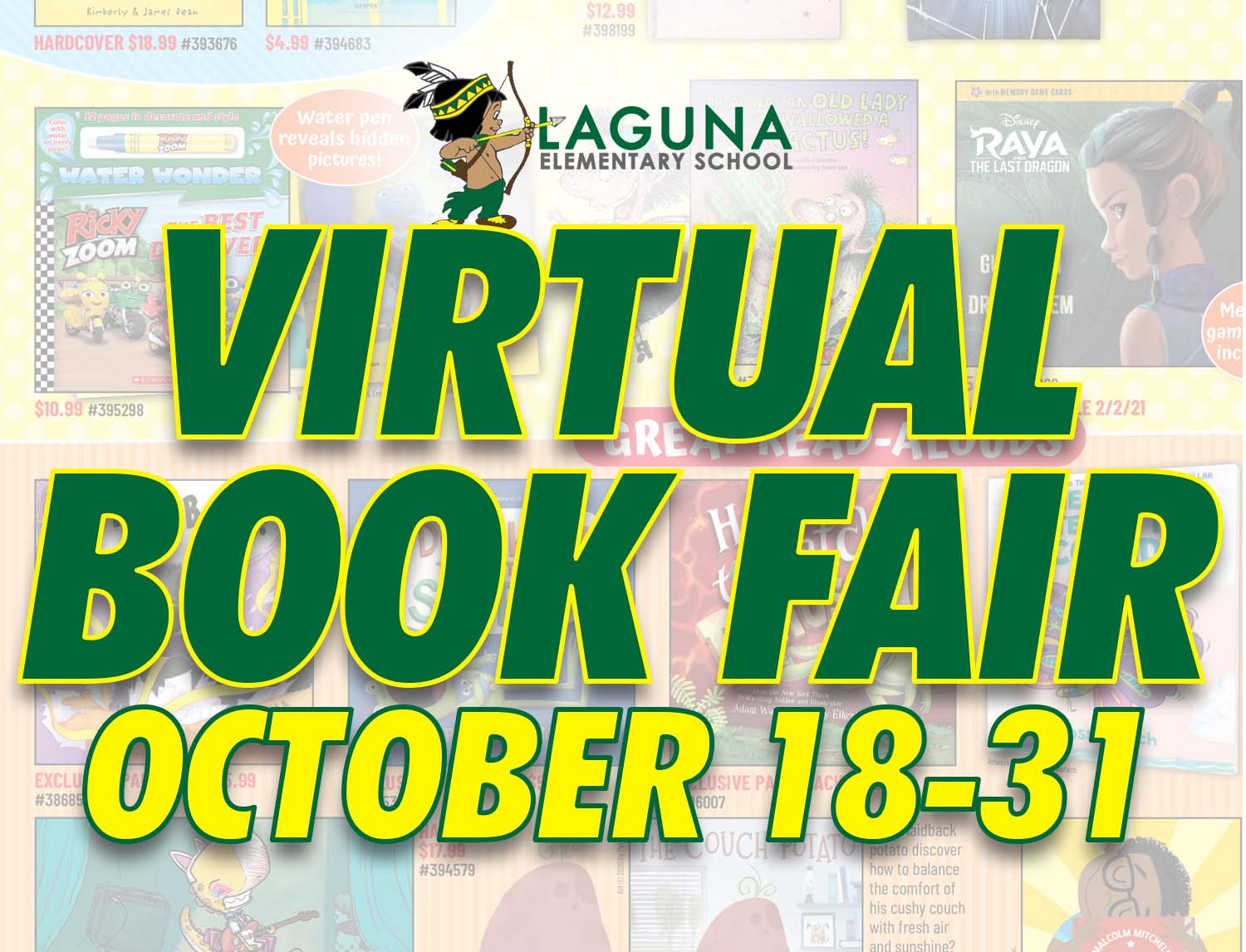 ---
Fall 2021
LES Virtual Book Fair!
Dear Parents and Families:
We can't wait to bring the joy of reading to LAGUNA ELEMENTARY with the virtual Scholastic Book Fair on October 18-31, 2021!
You'll get to enjoy the magic of a Book Fair from the comfort of your home with our Virtual Fair experience. Kids can shop thousands of books online to discover new favorites and stock their shelves with this season's most popular reads!
Plus, check out these special virtual shopping perks:
Access to over 5,000 products

Direct shipping to your home and FREE shipping on BOOK ONLY orders over $25

25% in rewards earned for our school with all purchases!
Visit our Book Fair homepage to learn more and get started with virtual shopping:
https://www.scholastic.com/bf/lagunaelementaryschool2
Also, look out for our Laguna Physical Education YouTube channel on steps on how to order from the Laguna Elementary virtual book fair.
If you have any questions regarding the book fair, please call me at 552-9200 ext. 3021
Thank you for helping us build lifelong readers in our school community!
Happy Reading,

Ms. Katrina Riley