Spring 2023 Laguna College Graduates, Request a Stole!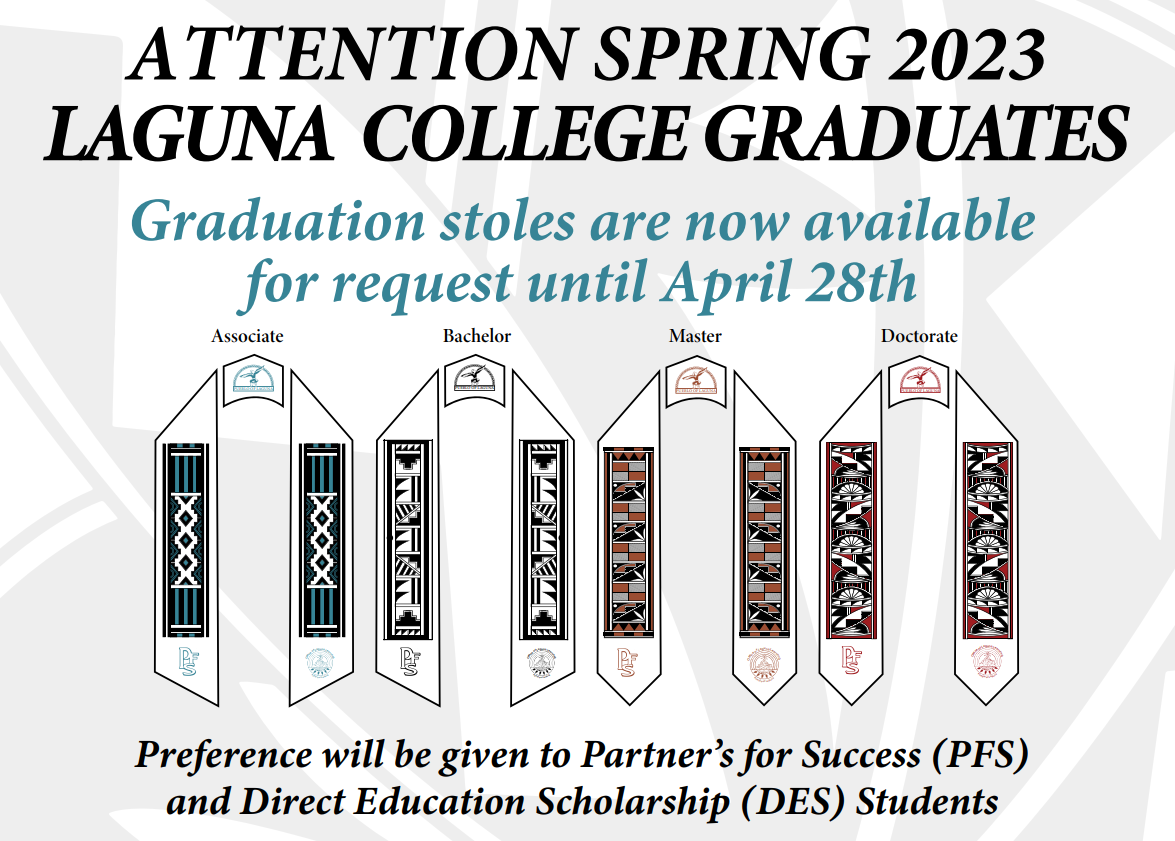 ---
Stoles for the Spring 2023 Laguna Graduates are now available for request. We have stoles for Associate's, Bachelor, Master's, and Doctorate degrees. Please note, in order to receive your stole in time, you must request as soon as possible.
No exceptions will be made after the deadline has passed. Only current graduates (Spring 2023) are allowed to request stoles due to demand.
Please share with any graduate you may know. We look forward to celebrating our graduates!
REGISTER HERE: https://bit.ly/POL-STOLE