DEC Re-Entry Plan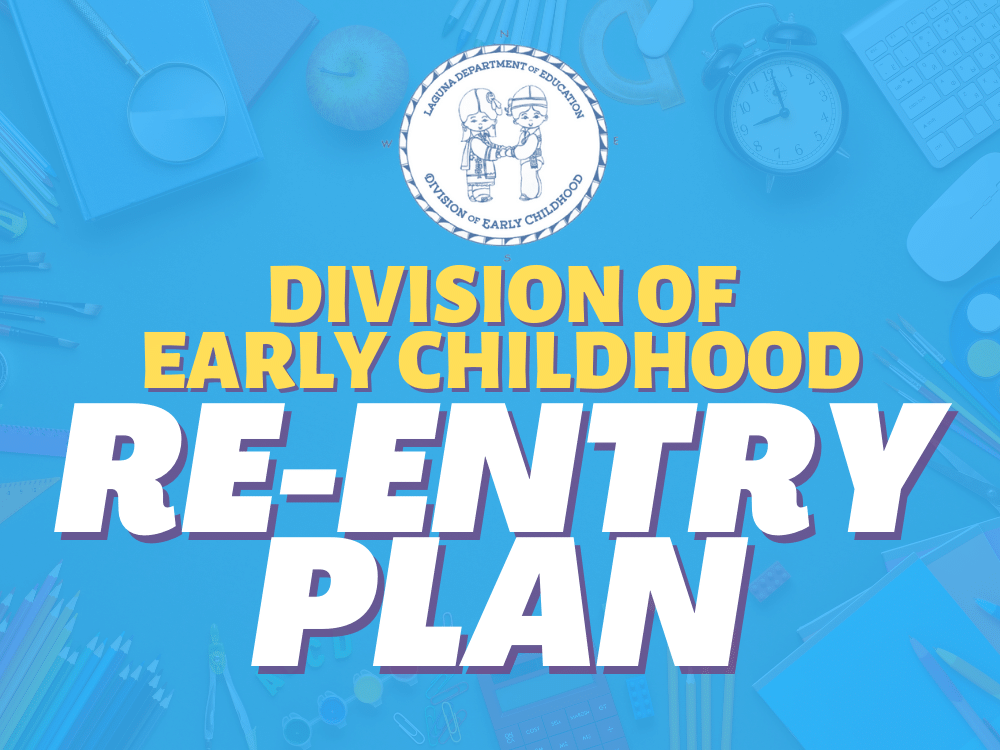 ---
Laguna Department of Education
COVID Mitigation School Plans SY 2022-2023
Documents Prepared by:
LDOE Administration and Staff in coordination with POL Emergency Operations Center Leadership

Please note: Information is subject to change based on CDC, and POL Executive Orders and EOC guidance.

The Laguna Department of Education (LDOE) is committed to the safety and health of children, families and staff. This plan is intended to communicate our health and safety protocols with families, staff and the greater community while navigating the COVID pandemic within our schools.
Two LDOE EOC Liaison positions have been created within the district to assist parents and students in all schools to navigate the testing and vaccination process. A testing pod has been established within the LDOE district to ensure regular testing of staff and students occurs at each school site.
This plan addresses the health and safety mandates for opening in the following priority areas for in-person instruction.
Personal Protective Equipment (PPE)
Screening
Response to Positive test results for Staff and Students
Testing
Vaccinations
Facilities
Transportation
Food Service
Educational Services
Communication
Staff/Families Expectations
COVID-19 Safe Practices (CSPs)
COVID-19 Mitigation